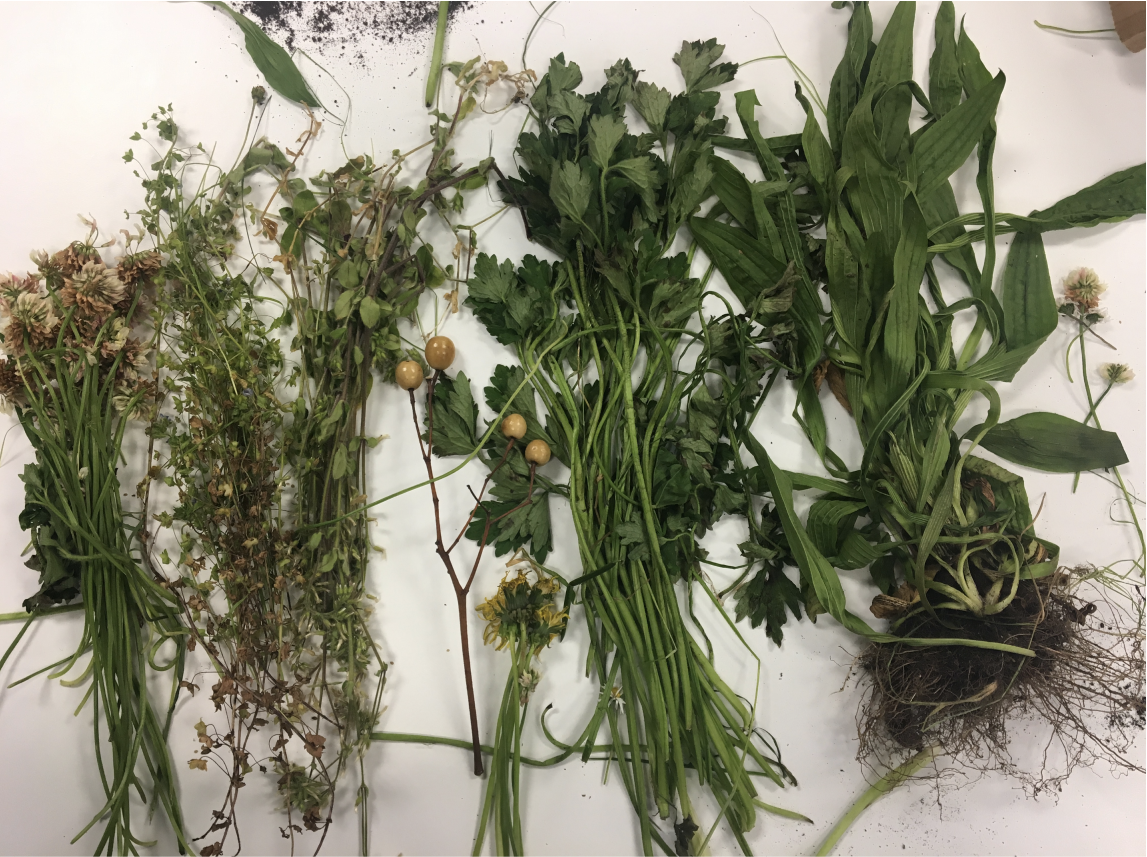 Hauhake
The harvesting process of MindKai is done in a traditional and sustainable way to ensure the health of the rākau (plant) is respected and maintained.
The domain of Tane Mahuta (the forest) is only entered when the maramataka (moon phases) are in high energy periods. This ensures we as gatherers are in the right frame of mind, and that the rau being harvested is at it's strongest.
We are aware of and heed tohu (signs) — we never harvest while its raining or unsafe.
We never take from unwell plants or those that may be sprayed or affected by pollution.
We only harvest as much as we need, and never over harvest from one tree to ensure it continues to grow and thrive.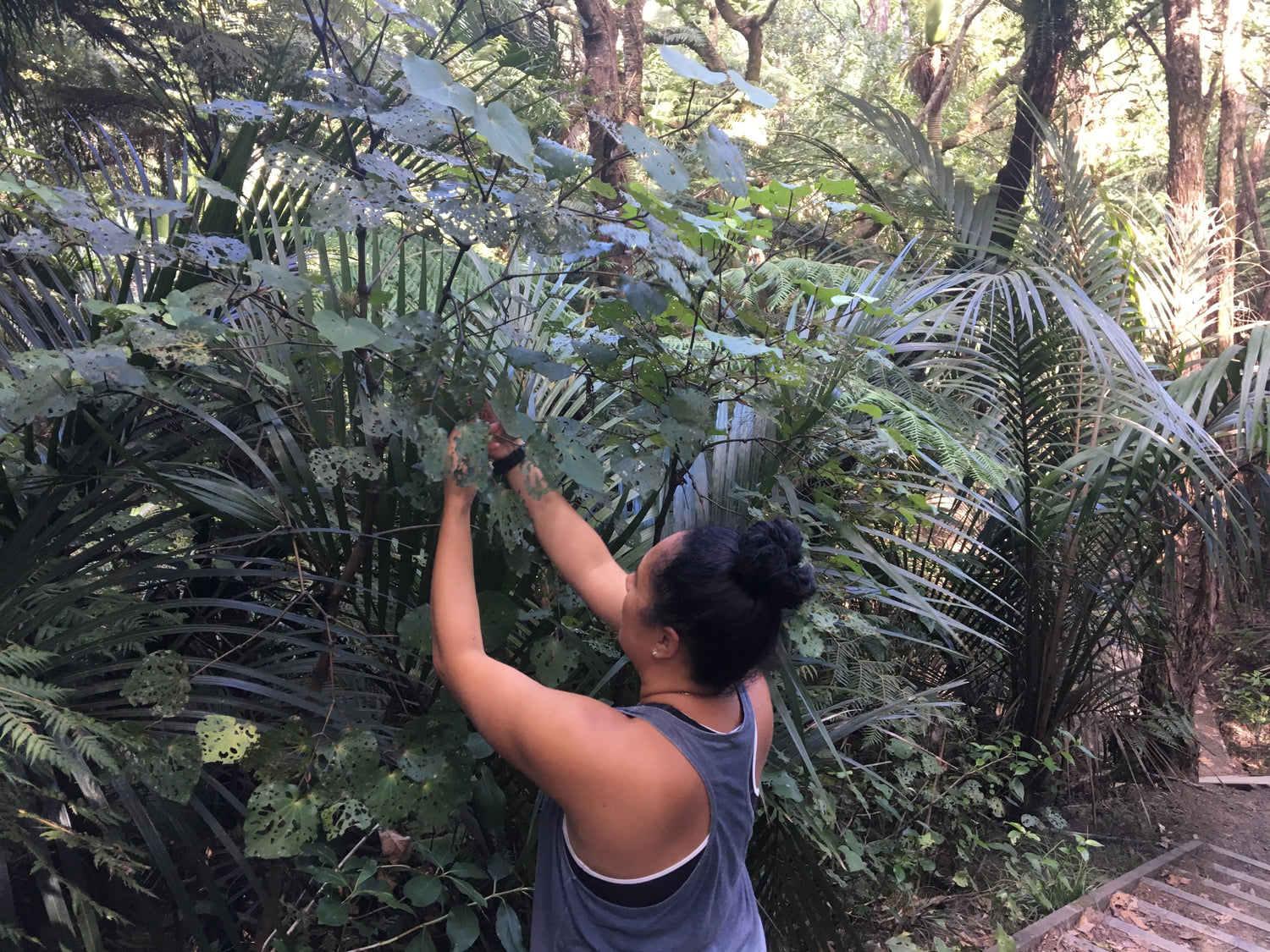 TIKANGA
To ensure the ingredients we use give the greatest benefit to its recipient we channel the mauri of the rongoā we have intention of picking.
We then ask permission through takutaku (chants) and karakia (prayer) so the rau presents itself and gives itself freely to us.
Wild harvesting following this tikanga ensures a connection to our natural environment and that the rau is harvested with high energy — both from the plant itself, and the person collecting.
As a Kaitiaki Rongoā (guardian and protector of our traditional practices) I feel humbled to be a tauira (student) in the mātauranga of our rākau (trees) and how they heal the land and us.
Through me, it keeps this knowledge alive for our future generations.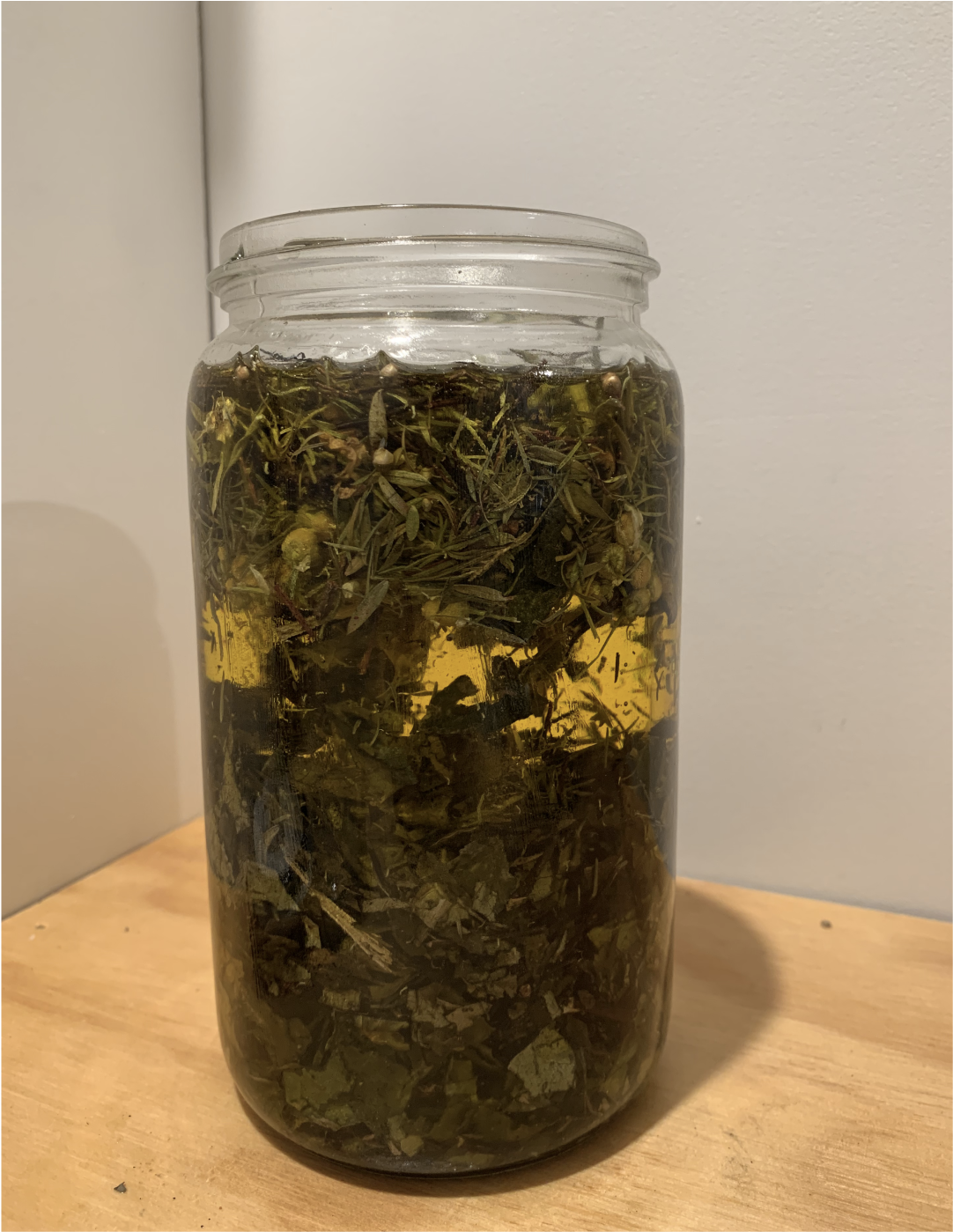 Whakareri
The steeping of rau in oil is done when the maramataka is in high energy periods, and only once the rau has been naturally dried to seal in its natural properties.
A clean, sterile environment is very important during this process.
Leaves are hand torn and placed in a glass bottle whilst doing takutaku (traditional chants) to release their energy for the steeping process.
I try my best not to use plastic or synthetic materials to keep the integrity of the process pure.
MindKai uses native plants that support your overall skin health. Our key rongoā rau we gather and harness the power of are kawakawa, manuka, and kanuka. We also harness the power of chamomile, calendula and lavender.

These infusion blends are steeped for a minimum of eight weeks, and are stored in a cool and dark area.
Twice a day I channel my mauri and healing intent into the blend.
Now you know why MindKai is no ordinary skincare!
Kōmitimiti
The magic of MindKai comes together during the blend process.
For those selecting our hinu korowai - or custom facial oils, your skin quiz will allow me to connect in with you and tell me the needs of your mauri (life force).
I follow my intuition to understand how much of certain ingredients are needed - for this reason, every blend is unique and one of a kind (even if the same ingredients are used!).
Ingredients are selected based on the needs of your skin, as well as what support you need for your mental wellbeing.
For me, the special part of the MindKai experience is the spiritual aspect. The essense of rau that are channeled into your facial oil to trigger transformation, clearing of trauma, growth or positive change.
All other non-customised MindKai products are blended with the same aroha (love), following tikanga Māori and the kawa (protocols) of rongoā Māori.